Watch Live TV And Recordings On The Road
This post brought to you by DISH. All opinions are 100% mine.
Did you know that the average person spends about a third of a lifetime waiting? Think of all those situations where we have some time to kill; driving to our vacation destination, waiting at the airport, the time spent on a plane, waiting at the doctor's office, standing in line at the register, and so on.
There is no need anymore to be bored and frustrated; take out your smart phone, tablet, or computer, and watch live and recorded TV anywhere at anytime with the Hopper™. This Whole-Home HD DVR is available only from DISH and allows you to watch recorded TV even without an Internet connection.
The free Hopper Transfers app enables transferring your DVR recordings to your iPad and with the DISH Anywhere app for Apple and Android devices, and the www.dishanywhere.com online portal, a mobile device is quickly turned into a portable TV.
This is just one of the new features that are available since February 11th, 2013. Some others are AutoHop™ with which you can instantly skip commercials in recorded primetime TV on ABC, CBS, FOX and NBC, and PrimeTime Anytime™.
The latter lets you record 6 different shows at the same time during primetime. That is three hours of on demand primetime ABC, CBS, FOX, and NBC programming for up to 8 days from initial air date, and 2,000 hours of storage of your favorite shows.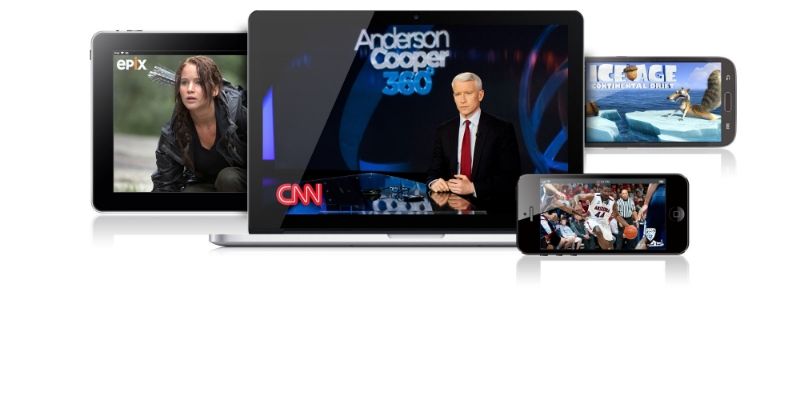 Don't forget the Hopper™ has full HD DVR functionality to pause, rewind, record, watch live TV, and access your DVR library from any room in your home that is equipped with a TV.
Control, schedule, and manage DVR recordings remotely, even when you are away from home with DISH Anywhere. It is included with every DISH subscription at no additional charge and when signing up for DISH you get the Hopper™ for free. Packages start as low as $24.99 for 12 months, with 24 month commitment, and some restrictions apply.
Forget buying iTunes movies and shows and save your money with the highest-quality, cutting-edge technology, and the most HD and international programming in the U.S. from DISH. This leader in satellite TV employs more than 25,000 people in the U.S. and provides the best programming at the best value to already around 14 million subscribers.
Follow DISH on Twitter and/or LIKE DISH on Facebook. Spread the word that with DISH Anywhere and Hopper Transfers you will always be pleasantly entertained and never bored again!
==============================